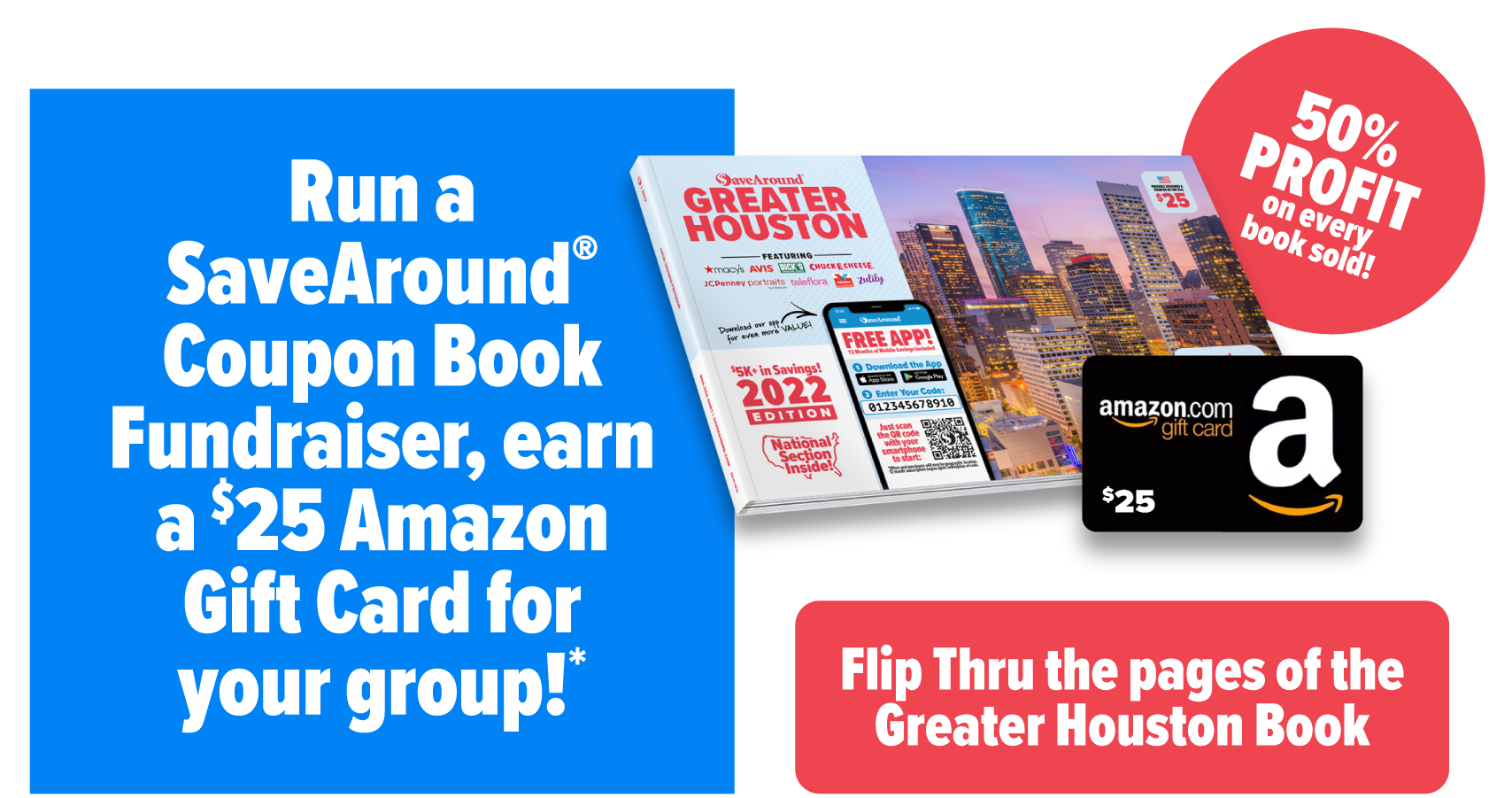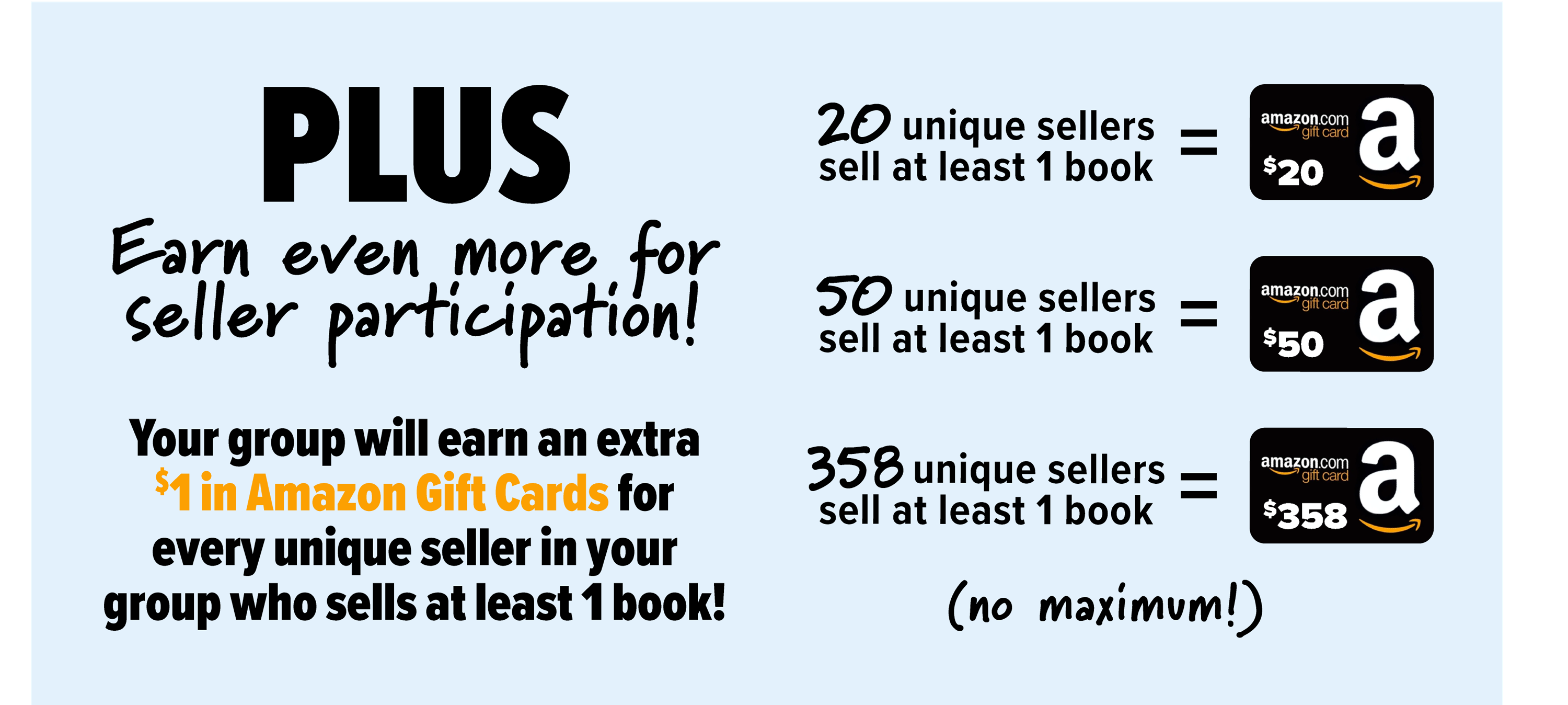 Ready to start fundraising? Just fill out the form below!
*Offer Details: While book supplies last. Amazon Gift Card in the amount of $25 + accrued seller participation bonus will be sent to the email address of the primary group contact, 3-5 business days after fundraiser close out. Seller participation bonus only applies to online orders taken through SAPayNow.com by unique individual sellers.
The above logos and trademarks are the property of their respective owners. This promotion was sent by SaveAround®. Amazon.com is in no way affiliated with, nor a sponsor of, SaveAround® or this promotion.